Hi! Welcome and thank you for dropping by my web site!
My name's Roselle aka Running Diva in the local running community. I have been blogging since 2007 and got hooked into the sport of running as early as 2005.   Below are just but some of the  words that can best describe me as a sports person–a runner, marathoner, ultramarathoner, aquathlete, traveler, a music enthusiast, blogger, swimmer, an avid reader, and a triathlete.
RunningDiva.ph is a blog or journal of my adventure as a runner/multisport enthusiast, about any races here and abroad where I'm one of the competitors, anything about the local running community, eg upcoming race, talk, fitness activities, product launches and reviews, blogging events, and training plans or tips. It can also be about any other sport events, and sometimes may do something about music, or just simply a day in the life of a serious recreational athlete.
The best thing is, I'm doing this for the love of the sport and my passion to write. And what better way than doing something that interests me, RUNNING.  So when inspiration and butterfly thoughts strike, l try to write.  I've been nominated for The Versatile Blogger Award – a big thank you to the blogger who nominated me.
Also, this blog is a proud member of Bloggers Ng Pinas, Certified Bloggers, Philippine Business Bloggers, 2014 Blogapalooza, and has been selected recently by Feedspot.com as one of the Top 25 Philippines Health and Fitness Blogs on the web.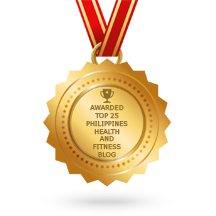 You may also visit (perhaps Like) RUNNINGDIVA.PH Facebook Page or Follow on Instagram and Twitter @runningdivaph.